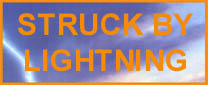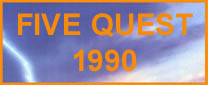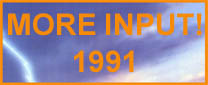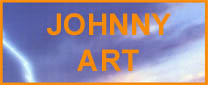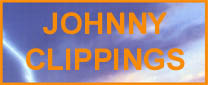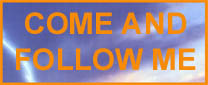 MORE INPUT! 1991
I spent all the next year working at McDonald's and saving more money and going to school and communicating with people like David Foster and Tim Blaney and Eric Allard's assistant Doug. I had struck up a little friendship with Doug on my first visit when he had asked to photocopy mass amounts of my drawings to put in Eric's files. At this point I was hoping to have a career in special effects and filmmaking. And I was still hoping against hope that they would make Short Circuit 3 or possibly a Short Circuit TV show, which had also been a proposed at one time. I had dreamed of working with Number Five on a film set one day. I had even practiced puppetry with corduroy Johnny Five and sent a video tape of my efforts to Tim Blaney at Tony Urbano Productions. And, as if I need to tell anyone, I went to L.A. again in the summer of 1991, this time by myself.


This is what I looked like that spring. This picture was taken at Coastcon, an annual sci-fi convention in Biloxi. I went there every year for over a decade and everyone there knew me. I was the Short Circuit girl. Of course I liked other stuff like Star Trek and 2010. It was here that I met my friend Sally, a sweet elderly lady who is one of the biggest Star Trek fans in the world. She and I related well to one another's obesessive tendencies. She had been obsessed with Star Trek since the 60's! In fact we became friends because she had noticed Lego Johnny Five and knew immediately who he was. The conversation which followed lasted two or three hours and made us fast friends from then on.
So in July I was off to L.A. once again, this time to meet Eric Allard and Tim Blaney and to explore a possible future working with them and their peers. I arrived in Burbank on a rainy afternoon and spent the rest of the day fretting over my suitcase which had gone to San Francisco. But once that problem was solved, I was on my way back to All Effects.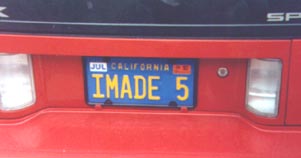 The workshop had been moved to a bigger, nicer building not too far from the old place. I talked to Doug, who sent a production assistant to my hotel - the "beautiful" North Hollywood Travelodge - to pick me up in the company car, which had a really cool license plate.


So after a year of waiting I finally met the creator of Number Five. Eric Allard is a big tall guy with a VERY firm handshake and a love for fast cars. Within a few minutes he was showing me around the place, all the Ninja Turtle heads and Energizer bunnies. And soon I was sitting in his office listening to him tell me some ideas he had about making more robot movies. I had already done some rewriting on a robot script he had bought a couple years earlier. (The script hadn't been so great, but rewriting it was a good experience. I've written a couple scripts of my own since then, ironically none containing robots.)

Later that day I went on a trip to the mall with Eric to buy a bunch of glasses frames for a Pearle Vision Center commercial he was working on. They had to rig the glasses so that the lenses in them would crack on cue. When we got back to the shop he showed me some more stuff they were working on - a lot of stuff for commercials, which seem to be much of Hollywood's bread and butter.



Eric also showed me PAL the little robot which had earned him the job to build Number Five. Very ironically, this little robot was later used in the final episode of the TV show The Wizard. He played a robot character named H.E.N.R.I. VIII, he was the eighth prototype of an intelligent robot which had been designed by the Wizard, who was played by the late David Rappaport. The robot was even equipped with a little laser gun. The show aired in the spring of 1988 and was an obvious knock-off of Short Circuit! It was hoped that the idea of adding the robot character might save the show from eminent cancellation. It's too bad that the plan didn't work because I love the episode, for obvious reasons, and I surely would have continued to watch the show with the robot on it.

And, of course, I hung around with Number Five some more. He and my Johnny Five's got to be pretty good friends. They even posed for a family portrait. And I gave Five a nice new red bandana. Last time I saw him in 1995 I think he was still wearing it. And of course, Eric was willing to pose for a sort of family picture as well.

One of the major events of this trip was finally getting to meet Tim Blaney. This was the part of the trip I had looked forward to the most. I had talked to Tim several times on the phone, as well as sending him a few copies and originals of Number Five drawings, and he had even made sure that Johnny Five sent me a postcard when Tim went on a trip to Italy in the fall of 1990. I had met Johnny Five the robot, but this was sort of like getting to meet his personality, or at least the guy who had invented it by breathing life into the words on the page.

I walked up to Tony Urbano's apartment, which also served as his offices, and Tim met me at the door. We had never seen each other in person before, but he hugged me anyway. Tony was also there and the two of them took me out to lunch, where they told me all kinds of nifty stories, such as an account of how Tim even ended up doing Five's voice onscreen in the first place. Tony related the story of the 27 year old scenery artist turned puppeteer who also had a thing for doing voices. He always sent Tim to read the Short Circuit rehearsals and also chose Tim to read Number Five on the set while he also controlled Five's head. By the end of the shoot it was clear that there would be no need to hire a voice-over person to do Number Five. Tim was the guy. It had been Tony's plan all along.

After lunch Tim got to know corduroy Johnny a little bit. They hit it off pretty good. Finally corduroy Johnny had a voice! No, that's not a heavenly glow in the picture on the left. It's just something weird that my camera did. And notice Tony Urbano's Emmy award on the shelf in the background of the second photo.





The rest of my trip was full of adventures, including a long day of shopping in downtown Hollywood with Eric's assistant Doug. He was pretty cool about bringing me in to hang around he shop and taking me to cool places in the evenings after work. We saw a couple movies and I bought lots of movie memorabilia to take home with me.

I also met a guy named Peter who had done a little work for Eric in the past. He was a Short Circuit fan of sorts (as well as a fan of everything else it seemed), and he gave a me a few artifacts including this bit of Number Five's front headgear that was used in the opening scenes of Short Circuit before Five shed his "military" persona. I still have that thing and other goodies somewhere. I am making efforts to get pictures of a couple more cool items to put here.






Speaking of cool movie artifacts. Here's one which was perched on a shelf above Eric Allard's desk. It's the hang-glider Johnny Five model used to shoot the flying scene in Short Circuit 2. I think Eric told me it was about 1:6 scale. It's very detailed and slightly larger that the Johnny Five toys used in the film. In the background to the right you can see a drawing which I sent to Eric the previous Christmas. I was quite surprised and honored to find it in such a cool spot in the office.
On this journey I learned a great deal, and I solidified a couple of friendships which would last up until the time when I would graduate from college and move to L.A. in 1994. I only lived in there for a year and I haven't had much contact with the people since I left there in 1995 to go to graduate school, and I have only been back one time since. It seems my love of the movie business only lasted until I understood the reality of it. After much reflection I feel content to love the movies more or less from afar. I have my degree in film and a few of my own plans for that, but I learned quick that mainstream Hollywood wasn't for me. And even despite all that reality, Johnny Five is still my friend.

I went on yet another trip to L.A. in 1992. Got a few more good photos of Johnny. See them here.


HOME | Struck by Lightning | 1990: Five Quest | 1991: More Input | Johnny Art | Johnny Clippings | Come and Follow Me

Johnny-Five.com HOME